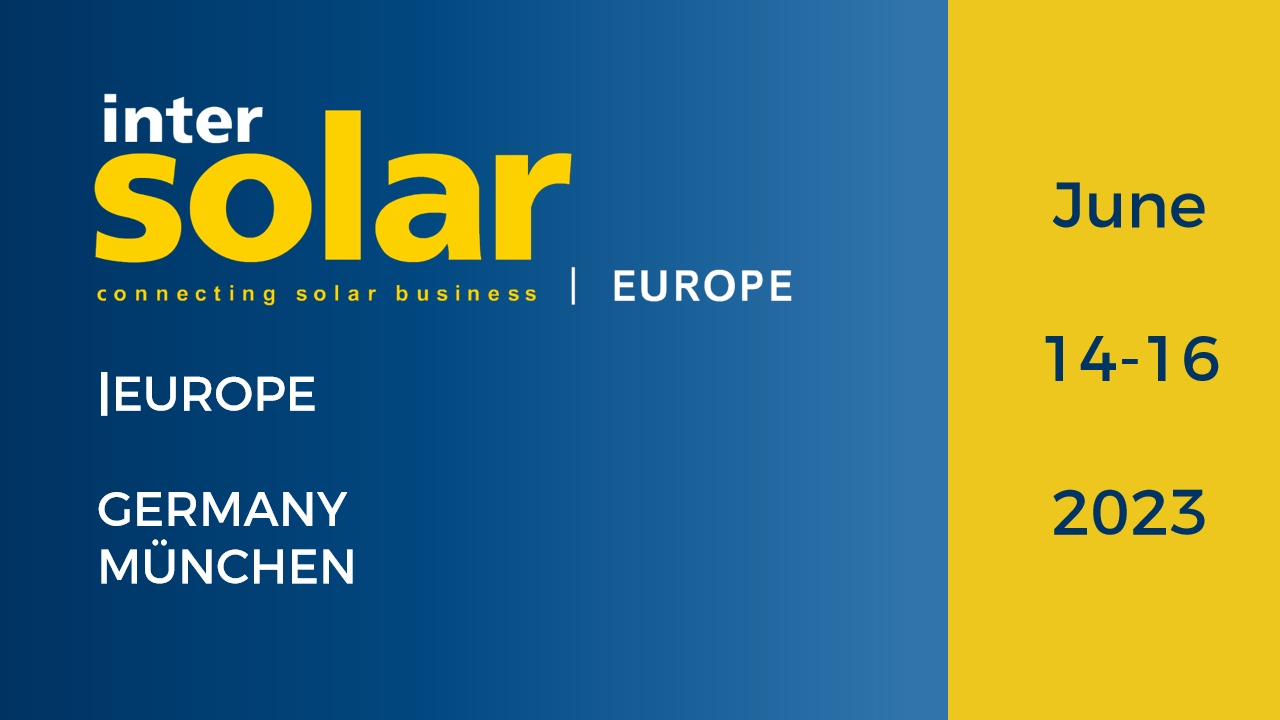 Energy transition in the Middle East is picking up speed, driven by well-designed auctions, favourable financing conditions and declining technology costs, all of which are bringing renewables into the mainstream.
With up to 90GW of renewable energy capacity, mainly solar and wind, planned over the next ten to twenty years, the MENA region is set to become a market leader, renewables likely to account for 34% of its total power sector investments during the coming five years.
Intersolar, ees (electrical energy storage) and Middle East Energy are once again joining forces in March to offer the industry the ideal regional platform in the exhibition halls of the Dubai World Trade Centre, together with a three-day conference track.
"Middle East Energy's partnership with Intersolar aims to create a wealth of opportunities for the energy industry in the MEA region. The overwhelming interest from our attendees in the solar and energy storage sectors has enabled us to further expand the partnership and serve the market needs together," commented Azzan Mohamed, Informa Markets' Exhibition Director, Energy for Middle East and Africa.
Unprecedented challenges such as a need for increased investment, a growing demand for hydrogen and industry-wide collaboration to tackle carbon emissions have boosted interest in this year's event, an exhibition and conference forecast to attract over 20,000 energy professionals. The exhibition will bring together some 800 exhibitors from 170 countries, covering five dedicated product sectors including backup generators and critical power, transmission and distribution, energy conservation and management, smart solutions and renewables and clean energy, the area in which Intersolar & ees is to be found.
The conference, taking place from 7-9 March, will reflect the region's latest trends and is a must-visit for those who can sense the sea of change in the energy industry and want to get the inside track.
Latest advancements in renewable energy, energy storage and green hydrogen will be on stage in the conference area located within the Intersolar/ees section of Dubai's World Trade Centre. Among the top sessions will be: MENA Solar Market Outlook, Utility-Scale Solar – new technologies to optimise design, reduce cost and improve yield – Energy Storage Market & Technology Outlook and Utility-Scale Solar & Storage and Grid Integration. "We believe that content is king and meaningful conversations matter. That is why we are more than happy to produce a powerful Intersolar & ees Middle East Conference in Dubai", added Dr. Florian Wessendorf, Managing Director, Solar Promotion International.
Registration is now live, free of charge and CPD accredited for up to 18 hours.
---
Post time: Feb-17-2023